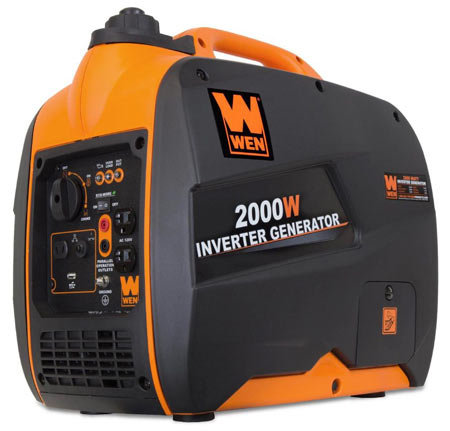 Generator
Generator Rental North Georgia
Not every great party location has access to a power source. Well, with the addition of our Generator to your list of party must haves, you can have the power brought right to you. This generator is quieter than a typical window styled air conditioner or similar to average conversion. Set it up and plug in your rentals and let the good times roll. A perfect pairing for all of our inflatables. As well as our concession items and party must have items.
The Generator is safe enough to run our rentals. As well, it can run laptops, cellphones, monitors, tablets and other electronics. It produces clean energy free of voltage spikes and drops with less than 3% total harmonic distortion, generating 2,000 surge Watt and 1,600 rated Watt of power. The 79.7cc 4-stroke OHV engine operates at an extremely quiet 51 decibels, quieter than a window air conditioner or the average conversation.
This generator is lightweight and easily portable while providing over six hours of half-load run time. It offers two 3-prong 120-Volt receptacles, one 12-Volt DC receptacle and one 5-Volt USB port. Indication lights on the front of the panel let you know if there's an overload and when the oil is low. The automatic shutter controls the intake of gasoline to match the wattage at hand, maximizing fuel economy.
Additional Information on the 2000 Watt Inverter Generator
Extremely quiet 51 dB operation minimizes noise; EPA III and CARB compliant
79.7cc 4-stroke OHV engine produces 2,000 surge watt and 1,600 rated watt
Great for the campgrounds, the country, the parking lot and power outages
Produces clean power to prevent damage from sensitive electronics such as smart phones, tablets and laptops
Includes two 3-prong 120-Volt receptacles, one 12-Volt DC receptacle and one 5-Volt USB port